Get instant cash on Your Wrecked Car in Melbourne of whichever Make and Condition.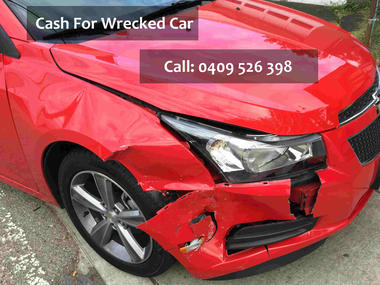 Noble Cash for Cars buys wrecked cars and pays up to $8999 on the spot. Our Cash for Wrecked Cars system is one that is very simple, just give us a call on the contact below, and we will make you a cash offer on your wrecked car in Melbourne. We offer quality service. Our customer support, will always guide you in the right way. Once that is done, you will never have a problem.
Trust Noble Cash For Cars
Fully Licensed
Preferred wrecked Car Removal Company in Melbourne
Instant and High Cash Payouts – Up to $8,999
Best History and of High Payouts
testimonials and positive reviews from clients
Regardless of whether you have a vehicle that has been in an accident and left in the totaled state, or just is in rescue or scrap condition, we are an auto-evacuation organization that will purchase your wrecked car in Melbourne. We serve our customers and always give them the right price and that makes us the right choice. So what are you waiting for? Just call us and get the best quote and you do not need to look anywhere else.
Cash for Wrecked Cars
When you give noble Cash for wrecked cars a call, you discover that it isn't any little scrape of change. We are a wrecked car removal company in Melbourne that understands the worthiness of reusing parts and material from the car and shows our clients that they will get something out of their wrecked car, in their view that seems useless. We are high paying company for cash for wrecked cars of up to $8999, and never hesitate to put a tag on any car we receive.
Just make that call, and we'll give you an offer.
Wrecked Cars in Melbourne Disposals and Remodelling Wrecked cars don't go to waste at Noble cash for cars. Noble cash for cars is a wrecked car removal company based in Melbourne that disposes of the vehicle and offers free wrecked car removals in an eco-friendliest way.
Why Choose Noble Cash for Cars?
Noble Cash for Cars offers cash for wrecked cars in Melbourne.
The wrecked car removal company is fully registered and an auto recycler in Melbourne city that makes wrecked cars right up our alley.
We are the wrecked car removal company in Melbourne that values the cost of vehicles.