Get Top Cash for Your Old Cars
No matter the condition, age, make, or model of your car, we will pay the top price. No, if the condition of the vehicle is broken, damaged, old, or unregistered we will remove it for free and pay you up to $8,999 right away. All it takes to start the process is a phone call or the completion of our online form, and we make it simple, efficient, and hassle-free.
If you're pleased with our price appraisal, we will come to collect your car at no cost and offer you cash for junk cars in Melbourne right away. Our qualified cash-for-car appraisers will tell you upfront how much your vehicle is worth. Yes, it really is that easy! Noble Cash for Cars Melbourne takes pride in making sure that there are no delays in the process; we will pay you right away and tow your car away. Additionally, we handle all documentation related to ownership transfers or unregistered vehicle purchase receipt. In order to clear up some room in your garage, just sit back, unwind, and wave goodbye to all the difficulties that come with owning unwanted, old vehicles.
OUR CASH FOR CAR SERVICES
With years of expertise in the vehicle sector, our professional staff at Noble Cash for Cars is here to provide you with the finest continuing service. We are the greatest option for selling your vehicle and guarantee a simple transaction. We also provide free car pickup since we take pleasure in making sure every time a client deals with us, they are satisfied.
HOW OUR CASH FOR CARS SERVICE WORKS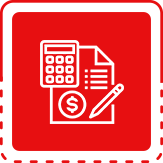 GET FREE QUOTE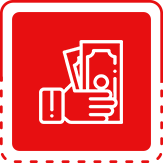 GET PAID IN CASH ON SPOT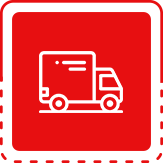 SAME DAY FREE PICK UP
WHY CHOOSE US TO SELL YOUR CAR FOR CASH?
Top With free vehicle pick up and cash for cars near me, best car removal.
Top price guaranteed – We provide the greatest cash for cars pricing, making us the preferred option on the market.
Convenience – Straightforward, trouble-free procedure from beginning to end. Even the documentation related to ownership transfers or receipt is handled by us.
Customer satisfaction – We always deliver on our promises.
Eco-friendly – We follow all applicable laws and government requirements in Victoria.
Fast – Take advantage of same-day removal services and spotless payments.
Experience – Rely on our ten years of expertise and the top position in the vehicle removal and cash for cars Melbourne industries.
We have all the qualities you'll ever need in a cash-for-vehicle Melbourne business: friendliness, dependability, and assistance.
We are friendly, reliable, and supportive – everything you'll ever need in a cash for car Melbourne company.
NOBLE CASH FOR CAR – WHO WE ARE?
It's our company's mission to do all the dirty work and spare you from the headaches of finding buyers and transferring ownership. On top of that, we offer cash for car removal Melbourne, which is a bonus for when you want to sell your old car for cash, damaged, or scrap vehicles. Just make one phone call, and we'll take care of the rest!
Noble Cash For Cars is a licensed end-of-life vehicle center in Melbourne with expertise and more than a decade of experience in buying and removing vehicles of any type, shape, form, age, and condition. We are the premier cash for cars Melbourne service that also caters to other parts of the city—western, eastern, northern and southern suburbs of Melbourne.
We are Melbourne's top car buyers famous for high payouts of up to $8,999 for all types of cars, trucks, vans, 4wds, and Utes. If you have a quote from other companies, call us, and we'll offer an even better price.
Saying goodbye to your old car after its service life is over doesn't need a lot of frills, and should be as quick and easy as possible. Wherever you are in Melbourne, we can go to you and take care of your old, damaged, or used vehicle. We buy junk cars Melbourne—whatever unwanted car you want to take off your hands, we'll grab it!
Our Cash For Cars Removal Services
Our business goal is to do all the sound work so you don't have to worry about finding purchasers and transferring ownership. Additionally, we provide cash for car removal in Melbourne, which is a benefit if you want to sell scrap or damaged vehicles. Make only one phone call, and we'll handle the rest for you!
Noble Cash for Cars is a certified end-of-life car facility in Melbourne with knowledge and over ten years of experience in purchasing and removing vehicles of any kind, age, and condition. We are the top cash-for-cars Melbourne Company that also serves Melbourne's western, eastern, northern, and southern areas.
Free old, used, and unwanted car removal – We offer free car removal and towing services in all parts of Melbourne. Our fleet of trucks picks up cars for cash from all suburbs in Melbourne to our car scrapping yards.
Cash for unregistered cars – We pay for vehicles that do not have a roadworthy certificate or are not registered.
Cash for unwanted cars – We buy all types of vehicles and unwanted cars in Melbourne.
Cash for wrecked, accident, junk, and old cars – We offer free car removal. Old or scrap cars have value. Make money from yours by calling us. We pay cash on the spot for wrecking every car, van, truck, and Ute of any model and make.
Free dismantling and salvaging services – Using industry-approved equipment, we collect every usable part of the vehicle before the car is meltdown according to government standards.
Free scrap, wrecked, accident and damaged vehicles – Our free car removal services include free towing, wrecking, car collection, all necessary paperwork, and cash on the spot.
Cash for 4wd wreckers – We offer top dollar for all 4wds of all manufacturers and tow them for free.
Which Car Make & Models Do We Accept?
All our services are FREE of CHARGE. We buy cars for cash either its old and used cars of domestic and foreign makes regardless of their age or condition . These include:
Toyota
BMW
Audi
Nissan
KIA
Jeep
Hyundai
Honda
Lexus
Holden
Mitsubishi
Mazda
Ford and many more.
Here at Noble Cash for Cars
We're located in Melbourne and cover every neighborhood. Come witness for yourself how Noble Cash for Cars purchases the car with the least amount of disruption to your life by visiting us or check our reviews online. Many car wreckers may provide unwanted car removal services, but they may make you wait a long time and put up with strict organizational rules, quote differences on phone and on pickup and bad customer support service.
Simply enter your vehicle's details into our online quotation form or call us, if you have an old car you wish to sell, and our appraisers will promptly assess your vehicle and provide you with a reasonable estimate. We will come to your place to take up your vehicle for free and leave you with cash in hand if you are satisfied with the quote.
Our Range of Cash for Cars Services:
Cash for unwanted cars
Cash for scrap cars
Cash for registered cars
Cash for wrecked cars
Cash for junk cars Melbourne
Cash for damaged cars
Cash for unregistered cars
Cash for accident cars
Cash for salvage cars Melbourne
Car Recyclers Melbourne
The Benefits of Selling Your Car for Cash
Why should you consider selling your car for cash instead of letting it gather dust? Well, there are several compelling reasons:
Instant Money: You get paid right on the spot. No waiting for potential buyers or dealing with endless negotiations.
Free Towing: Noble Cash for Cars services offer free towing, so you don't have to worry about transportation.
Clearing Space: Selling your old car frees up valuable space in your garage or driveway.
Eco-Friendly: Recycling and reusing your old vehicle is an environmentally responsible choice.
We'll buy your car in any condition, including:
Running or not running
Dented or scratched
Totaled
No title
Contact us today to get a free quote on your car!
We're always looking to buy cars, so don't hesitate to contact us today 0402 979 921 . We'll give you a free quote on your car and schedule a time to pick it up. We're committed to providing you with the best possible customer service and making the process of selling your car as easy as possible.
FAQs
Useful Links
Cash For Scrap Ban Comes Into Effect.
Visit: consumer.vic.gov.au to find out about New Scrap Metal Laws