Wondering how to Sell a Car with Blown-Head Gasket or Transmission Issue in Melbourne?
It is quite unpleasing to hop in the car that doesn't reverse properly or have some heating issues. Surely, this unpredicted situation leaves you with no choice other than towing your car to the mechanic. This is the only way to figure out what's wrong with your car. Generally, it all happens due to a blown head gasket or transmission issue, but you can't realize it in the first place.
However, to repair your car with a bad transmission and a blown head gasket is a costly procedure, and not everyone can afford it easily. Additionally, you can't sell your vehicle in this condition because buyers always want to buy a vehicle in a reasonable condition.
So, what's the ultimate solution? Is there something you can do with your buggered engine problem?
Gladly, Noble Cash For Cars is the best and reliable car wrecker company in Melbourne, and the company buys your car regardless of its condition.
Where Can I Sell My Car with Transmission Issue?
As we mentioned earlier, selling your car with buggered engines, transmission issues, and blown-head gasket is not an easy procedure. It requires considerable time and effort. Usually, no one buys a vehicle with such problems because it involves thousand-dollars to repair a car.
But don't worry, we are the licensed and certified car wreckers in Melbourne, and we can buy your car with transmission issues.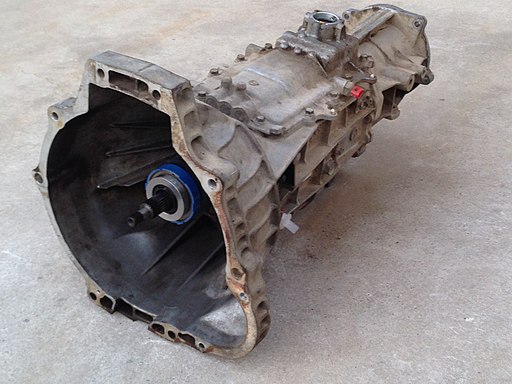 We Accept Your Vehicle with Blown Head Gasket and Transmission Issue
We not only buy your damaged vehicle but also offer top cash for your wrecked car. Our experienced appraisers are always available to provide the maximum money for your wrecked cars.
So, do you want a suitable quoted-price for your damaged car with a transmission issue? Luckily, our company accepts every make and model because your vehicle is valuable to us. Contact us and get the best suited quoted price for your wrecked, damaged, broken, and non-running car.
If you do business with us, you can receive;
Most reliable customer services
Instant cash and same-day pick-up
Free Truck towing and car removal services
The best estimated quoted price for your car with a transmission problem
No hidden fees and paperwork
With all these satisfactory services, selling your car with Blown-Head Issue shouldn't be a problem anymore. Just call us today & get your quotation now.
How Much Cash do I get for my car with Transmission Problem & Blown-Head Gasket
As a top buyer of wrecked and damaged cars, our ultimate purpose is to offer you the best cash offer for your vehicle. When you contact us at 0409 526 398, we ask some basic questions relevant to your car's condition and its model, etc. We make it sure that you are the real owner of the vehicle, then our appraisers make your car's valuation.
We assure you that you can get the best value for your damaged car with a transmission issue. Trust us; you won't regret the decision to contact us. We are here to provide you the great opportunity of turning your buggered engine car into the gold. So, contact us now and get the highest maximum cash for your vehicle.
Makes & Model We Accept
The perfect thing about preferring our junk car removal services is that we can accept every make and model of your car no matter if your vehicle is in running condition or not. We provide services without any extra fees and hidden charges.
You have the great opportunity to get top cash for vehicles, including cars, vans, 4X4s, trucks, and SUVs. Whether your car is of no value, we can still offer you the best cash offer.
We can accept all the makes and models, including;
Nissan
Mitsubishi
Volkswagen
Ford
BMW
Mazda
Isuzu
Toyota
Subaru
Audi
So, do you have any of the models mentioned above? If yes, then contact us. dont worry if your car's model is not in the list mentioned above because our company can still buy it.
How To Sell Your Blown-Head Gasket and Transmission Issue Cars
You can sell your car to us by following four simple steps including;
Get a free quoted price for your car according to its condition
Decide the most suitable pick-up timings.
Sell your old, damaged, rusted, ruined, and out of order and wrecked
Get the top cash on the spot.
Aren't they the easiest steps to follow? Surely, contacting us is a simple and hassle-free process.
What Is The Best Way To Contact Us
If you think our junk car removal services are reliable and trustworthy, then contact us now. Pick up the phone, dial our number 0409 526 398. We are just a call away.